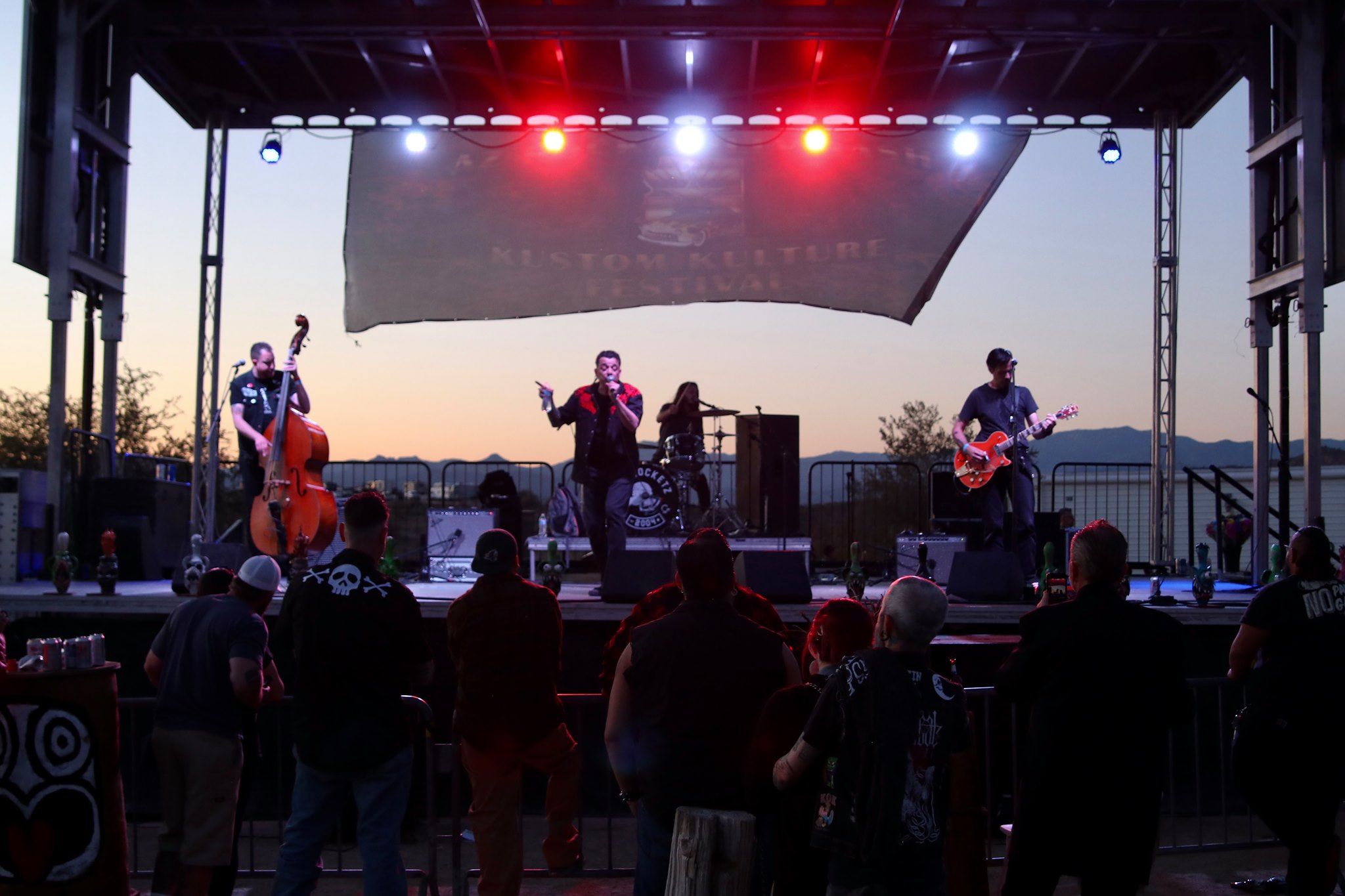 The Rocketz played the 10th annual AZ Rockabilly Bash in Peoria AZ on Saturday, March 27. What a blast it was! This year's attendance ballooned from several hundred to a couple of thousand folks! Hotrods were lined up along the grassy area in front of the stage, while rat rods were showing off their rubber burning skills on the track! Fans were camped in their tents and RV's and relaxing in lawn chairs around the stage and the sun was high in the sky! This year's Rocketz line up featured the debut of Andrew Verdugo on bass!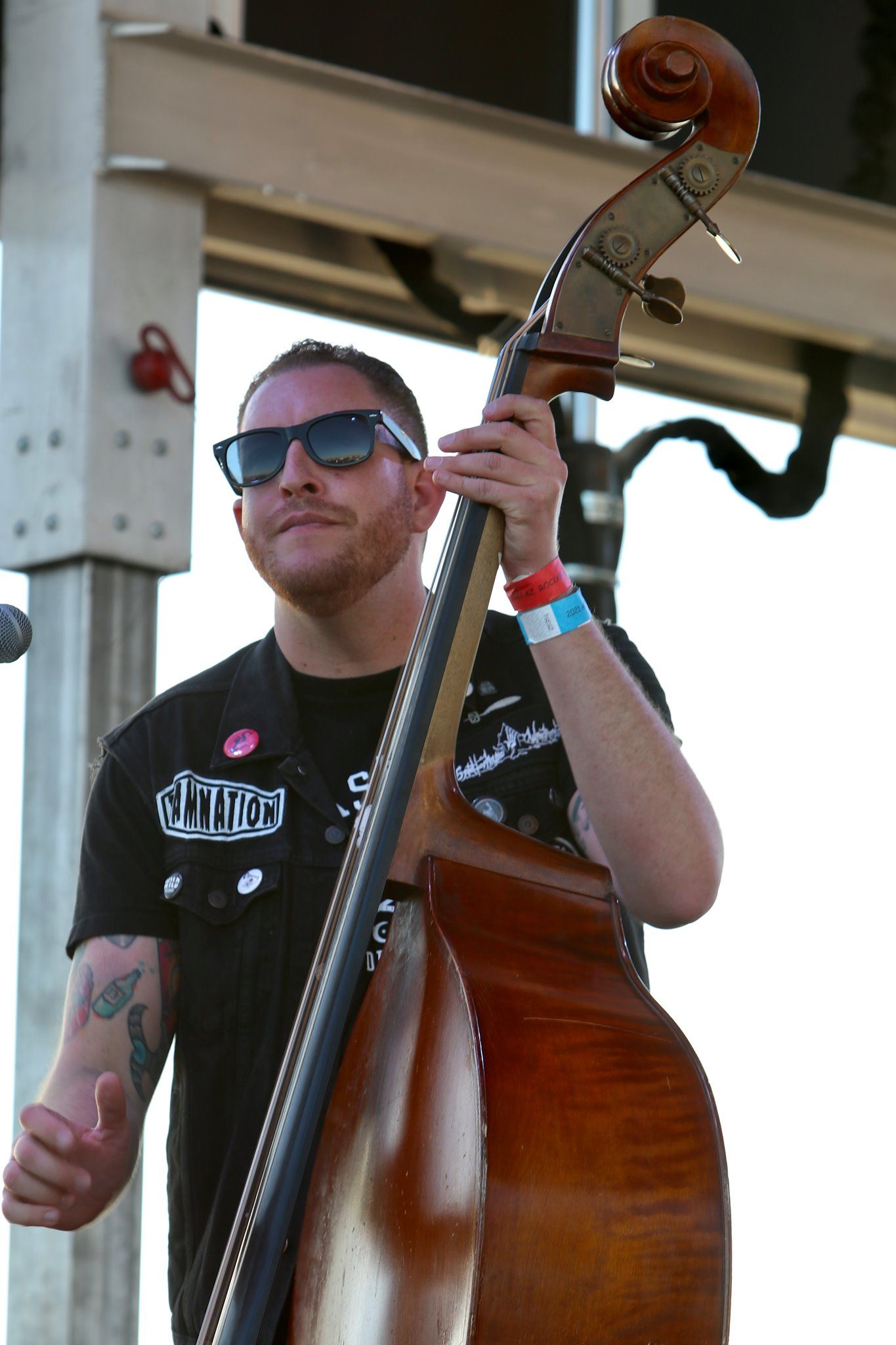 Andrew is a member of Hard Fall Hearts and plays bass locally in and around San Diego for Gino Meregillano's, Gino and The Lone Gunmen.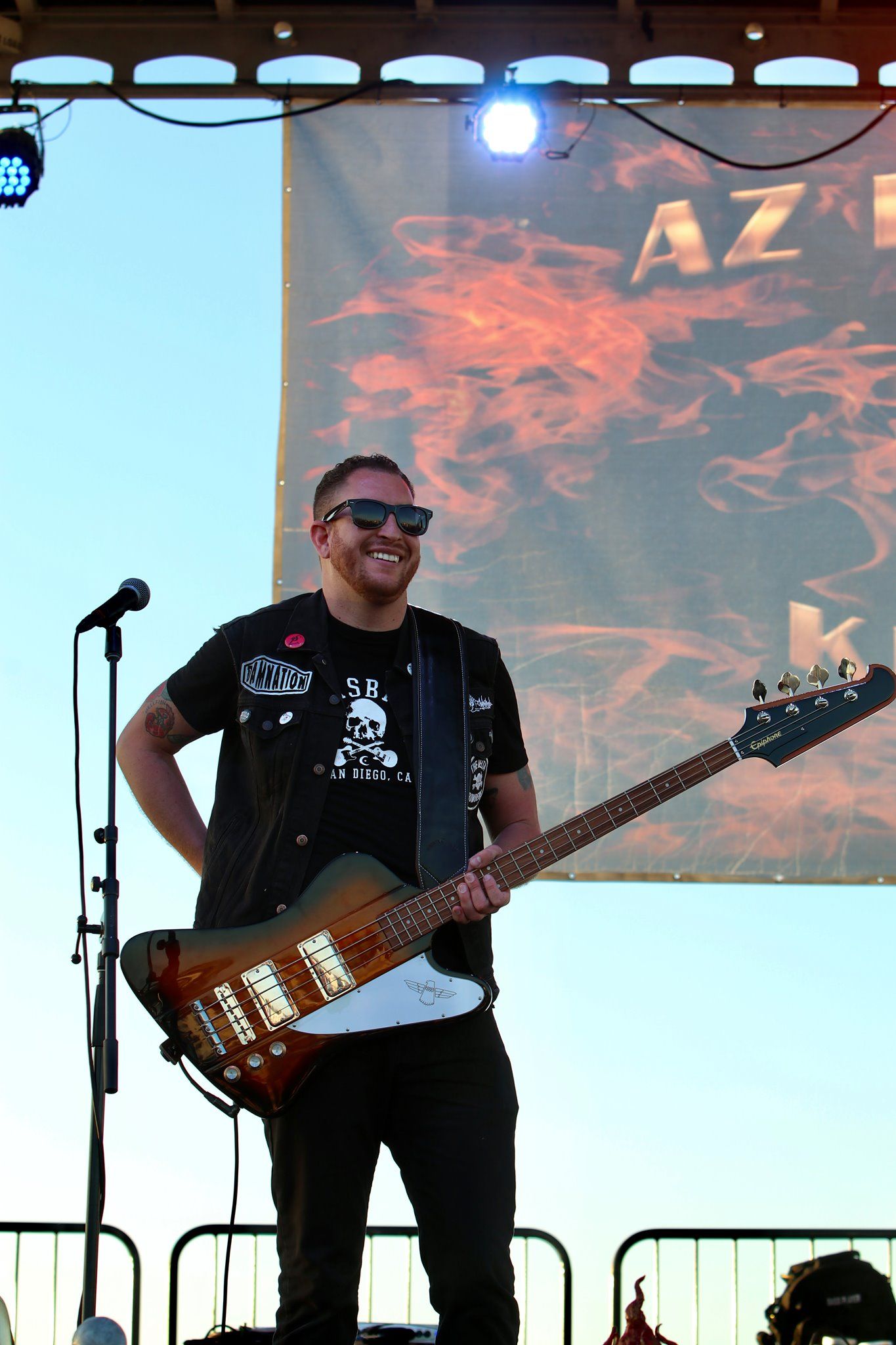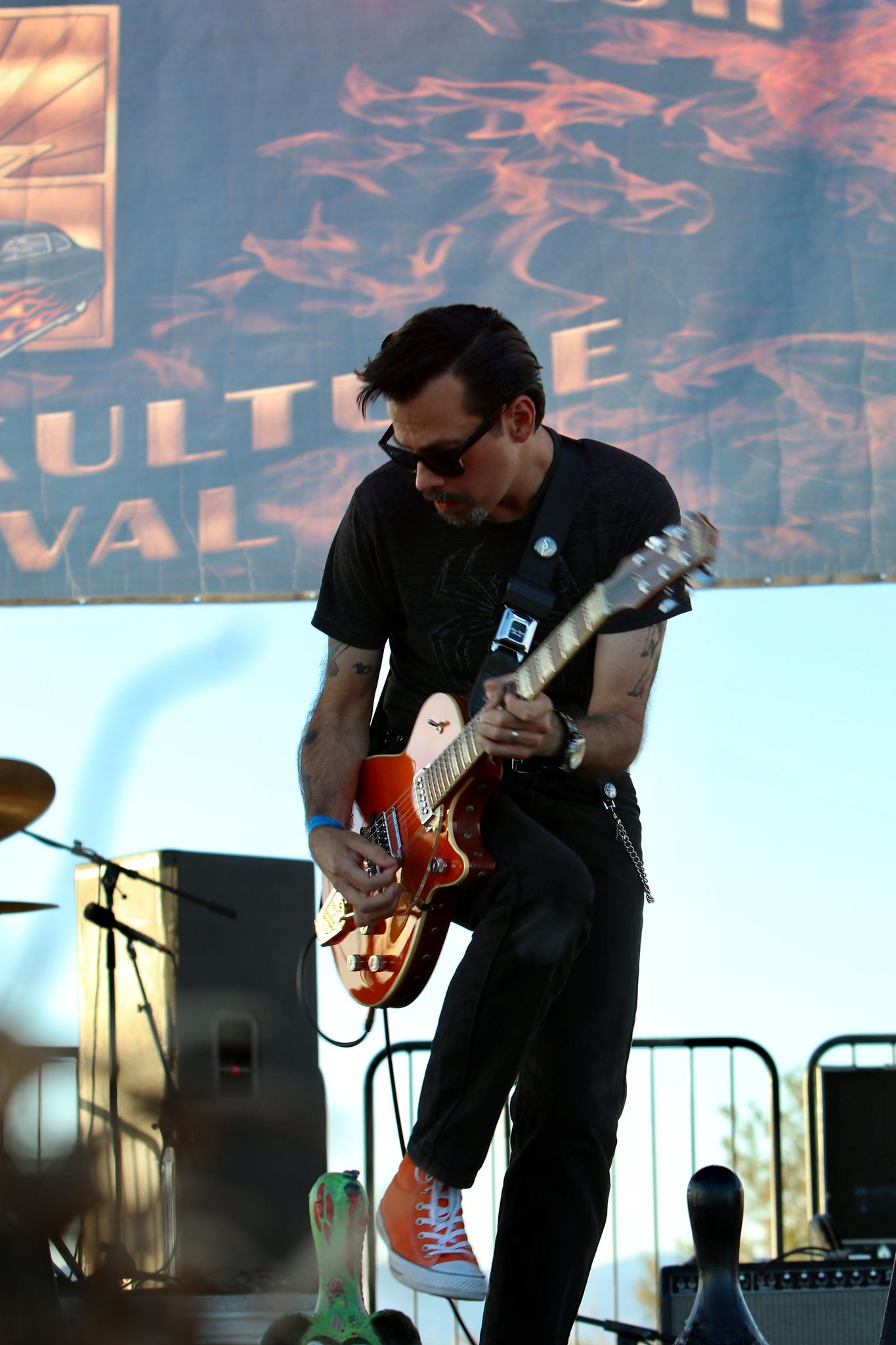 Gino was also a part of The Rocketz line up as second guitar, which I do from time to time! It's a good thing we had the four-piece line up since my amp broke on the first song LOL. After a brief troubleshoot, I decided to forego the amp and gave all guitar duties to Gino and I went into front man singer mode! Anthony Drinkwater held it all together on drums.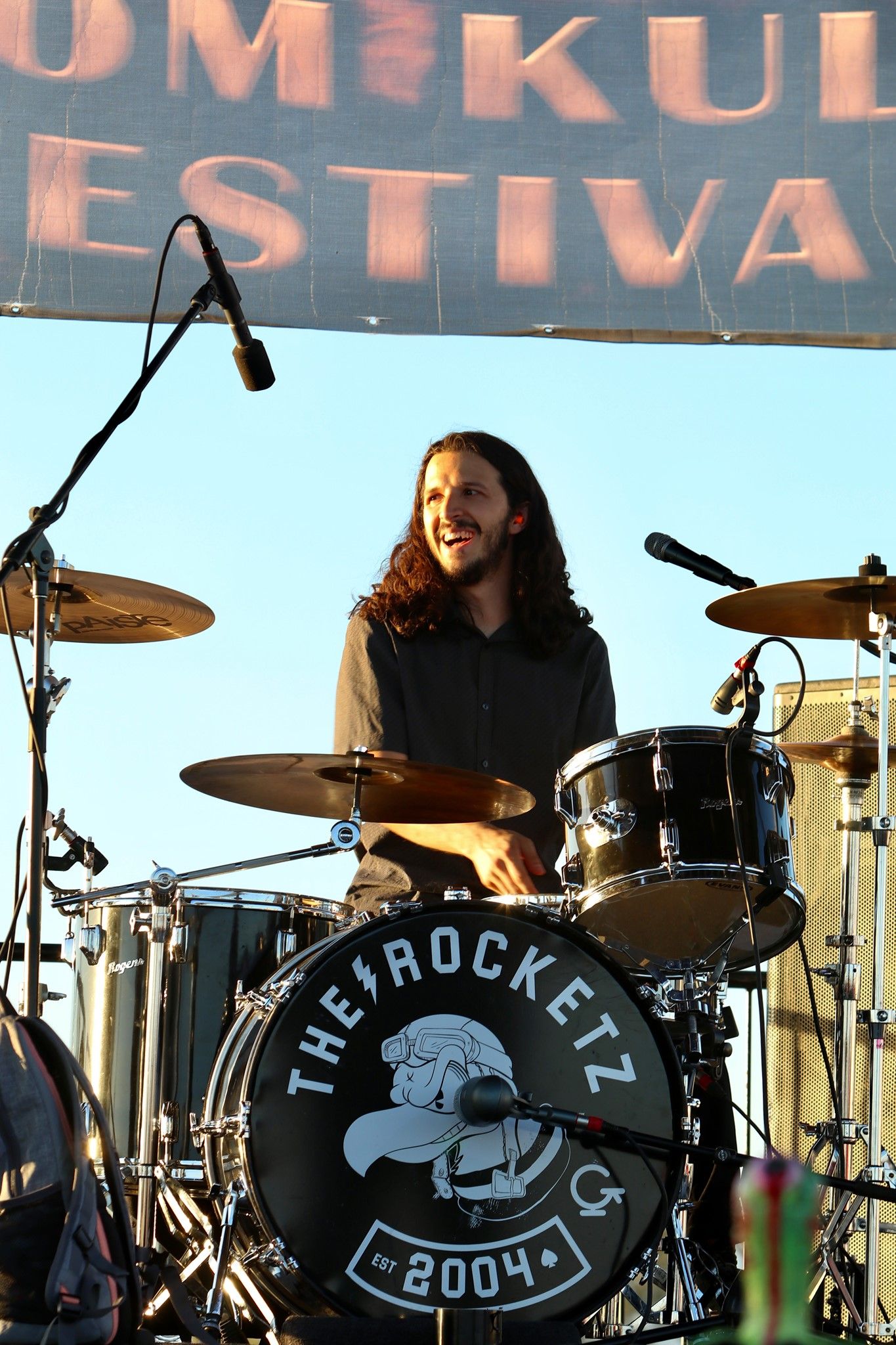 We had a blast; the crowd was energetic and it was just amazing to be able to play live music in a festival setting! Also on this bill were some amazing bands,we didn't get to see all of them but notable was Deke Dickerson and The Ecco-Fonics, The Delta Bombers and The Sandbox Bullies. There were more acts, but we just didn't arrive early enough to catch them! 
            The Rocketz debuted a few of the new songs from the upcoming album, Lovesick & Heartbroke to a very positive and appreciative crowd/ Its been a while since The Rocketz have performed new music and it was especially good since the pandemic shut down live shows in 2020. 
We'll see ya soon, 
Tony